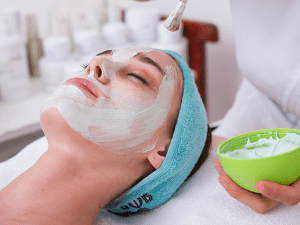 After the busy holiday period, filled with gifting, entertaining and celebrating, January is the perfect time to take a breath and a moment to do something for yourself. Get your perfect start to the new year at St Ives Shopping Village.
Feel revitalised
Let go of any tension from last year, and be ready for all that awaits in 2023 thanks to a little self-care. Magic Care Massage offers remedial massage services and traditional therapies that heal your body and help you feel your best, or indulge yourself with a visit to the friendly and experienced team at Lee Massage & Acupuncture.
Feel energised
Get straight back to health with a moving start at Epstein Chiropractors and alleviate any pain or discomfort. Then strengthen your muscles, improve your balance and increase your wellbeing with exercise programs (including Tai chi) at St Ives Physiotherapy & Sports Therapy Centre, run by qualified and experienced physiotherapists.
Feel fresh
A different hairstyle can make you feel like a new person and give you a boost for the year ahead. Get a fresh cut with a visit to Kingsmen Hair, Just Cuts, or Big Barber Delux.
Feel beautiful
The new year is the perfect time for a new look or to refresh your signature style. Make a spa day of it, with a visit to Glow Anti-Aging Clinic inside St Ives Medical & Cosmetic Centre, pop into St Ives Nails for the perfect mani-pedi, and discover the range of beauty therapy and skin health services available at Ascend Skin Clinics and St Ives Professional Skin Care.
Feel nourished
No matter how much you love cooking, the holiday period can leave you tired of entertaining and wanting to get out of the kitchen. Get your friends together for a meal at one of the incredible eateries at St Ives Shopping Village. Enjoy classic brunch dishes with a twist at Archies Café Co, have a wine with lunch at JJ's Café Restaurant, or book dinner at Silk Dining for authentic Chinese flavours.
Whether you treat your mind, body or soul, there's plenty of ways to start the new year right at St Ives Shopping Village.