Leasing at St Ives Shopping Village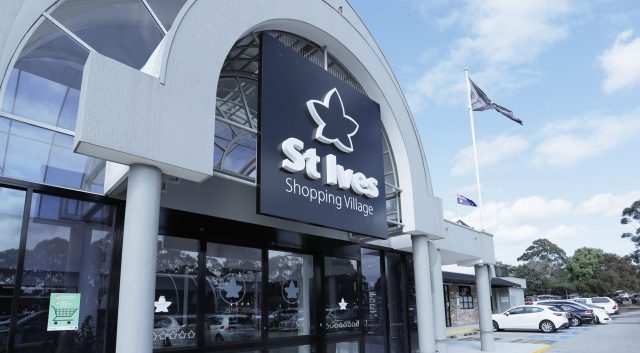 St Ives Shopping Village is an independently owned and operated shopping centre located in the heart of the Upper North Shore of Sydney. Its location on one of the major arterials serviced by public transport makes it a popular shopping destination with more than 6.6 million people visiting the centre each year.
With a commitment to independent retailers, St Ives Shopping Village offers a unique shopping experience for the local community and visitors alike. We focus on offering a carefully selected mix of retailers that differentiates us from neighbouring centres to ensure that we have a strong connection with our local community.
This sets us apart in the retail landscape and contributes greatly to our consistently above average trading levels. We promote strong retailer relations which has resulted in many long-term tenancies in the centre.
Permanent Leasing
If you would like to discuss the possibility of joining our retailing community when an opening is available please email your details to; amy@stivesvillage.com.au
Casual Leasing
At St Ives Shopping Village we offer casual leasing to businesses who offer premium, quality products & services with a point of difference for our customers.
To be considered for a casual lease space at St Ives Shopping Village specific requirements must be met, which include offering high quality presentation, customer service and appropriate retail experience. Any casual lease tenant that presents as a conflict to a permanent tenant unfortunately will not be considered. We choose our tenants carefully to ensure the high quality shopping experience of the Village is maintained.
If you are interested please submit the following details via email to: carol@stivesvillage.com.au.
•Your Business Name
•Contact Details
•Description of your product or service
•1-2 photos of your set up
•Other centres you have been in
•Preferred dates and size of area required
If your application is deemed suitable, we will contact you within 10 days of your submission.