Freshen up your wardrobe with these 2022 spring style trends from St Ives Shopping Village.
Whether you need an outfit for entertaining, an event, or everyday wear, our retailers are here to help you celebrate your style.
Bold Colours
Bright colours, prints and playful patterns have taken pride of place on runways ever since we started coming out of lockdowns. This colour trend has had a lasting impact on street fashion and event wear alike. Hot pink and bright green are the colours of the season, with plenty of vibrant options available from Witchery, Sussan and DECJUBA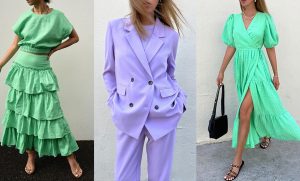 Cut Outs
Clothing cut-outs made a prominent appearance on catwalks in 2021. Since then, they've been back and better than ever. Cut-outs can add a touch of fun to long elegant dresses or enhance a statement top. Find your perfect style of cut-out from brands like Leo Lin, Elka Collective and Mossman at Alyzz K Boutique.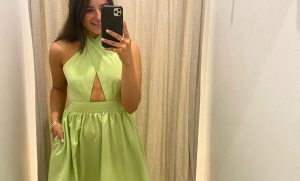 Long Hemlines
While micro minis had a moment recently, they've given way to mid and maxi length options. Longer hemlines can offer more bang for your buck with the support of accessories — a classic blazer or button down looks very professional, while a tank top and sneakers are fun and casual. Sportscraft has an excellent selection of midi and maxi dresses and skirts right now.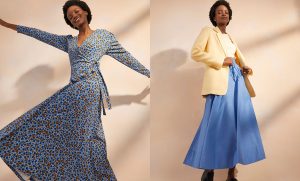 Crochet
Crochet fashion is having its biggest comeback since its hey-day in the 70s. Designers and boutiques are reinventing the classic technique and offering a fresh new take — from crocheted bikinis and bucket hats to handbags and dresses. Shop some of the coolest crochet options available, at Ghanda.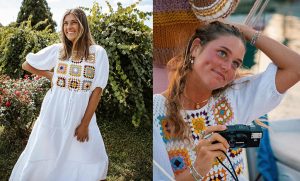 Effortless luxury
Ultra-luxe but very wearable wardrobe staples are a popular investment. Think of a trench coat with a unique label, a co-ord set with quirky buttons, or a pair of tailored trousers in a silky-satin finish. Versatility and ease are more important than ever, and this can be achieved with basics with a twist, modern classics and muted tones. Shop long-lasting pieces from GAZMAN, Red Pearl, Marc Cain, R.M. Williams, and Cable Melbourne.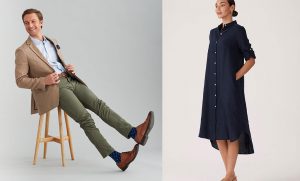 Whether you follow the latest trends or prefer to stick to your own style, there are plenty of stunning options available at St Ives Shopping Village.