If you're looking for great Christmas gift ideas, look no further than the many independent retailers that call St Ives Shopping Village home.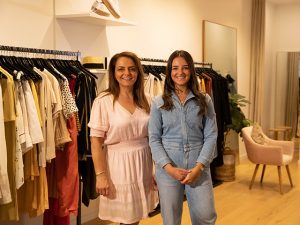 We all know the benefits of shopping local and this year is no exception. To help you enjoy the convenience of supporting your local community, here's a selection of what's on offer for your seasonal shopping in St Ives.
Fashion, accessories and homewares from RG Collection


Owner and buyer Ronny is your eye for style at RG Collection, which brings the best in fashion and flair to St Ives. Stop in here if you're after giftware that you won't find everywhere else, including unique home décor pieces, select beauty products, and handpicked jewellery, bags, hats, scarves and more.
Find RG Collection on level 1 at shop 75.
Leading brands from Alyzz K Boutique



Find something for the fashionista in your life at Alyzz K Boutique — home to a selection of Australia's leading fashion brands and international favourites curated by the store's mother and daughter duo. Men's and women's footwear and sunglasses keep everyone happy, while you can't go past the selection of delicate jewellery from By Charlotte and Avant Studio. You'll also find clothing and accessories from Mossman, P.E Nation, Zulu and Zephyr, Significant Other, Ena Pelly and more.
Find Alyzz K Boutique on level 1 at shop 31.
A custom piece from Elan Jewellers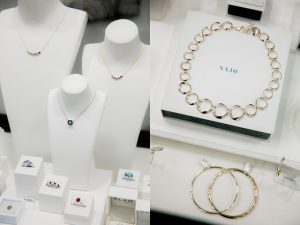 Owned and run by Frank, Thomas and Tanya, the Elan team specialises in the design, redesign and repair of timeless jewellery pieces. With all their jewellery made in the store, you know you'll be able to find a gift as unique as your loved ones. Commission a careful redesign of an existing piece, ask the talented jewellers to make something from scratch, or select the perfect present from the pre-made collection.
Find Elan Jewellers on level 1 at shop 85.
Gifts for the aspiring cook from Plenty Kitchen & Tableware


Inspire a budding baker or the next Masterchef with the latest and greatest kitchen tools, gadgets and accessories from Plenty Kitchen & Tableware. Here you'll also find a gorgeous selection of home décor and tableware that make perfect gifts for the summer of picnics, barbecues and dinner parties ahead.
Find Plenty Kitchen & Tableware on level 1 at shop 63-64.
Best sellers from Book Review
There's something for every reader on the shelves at Book Review, a longstanding member of the St Ives family. Pick up the newest release from your teen's favourite author, the year's best-selling fiction and non-fiction, picture books for little ones, coffee table books for art lovers, and collections of recipes from Australia's best chefs.
Find Book Review on level 1 at shop 6-7.
A timeless watch or bold necklace from St Ives Jewellers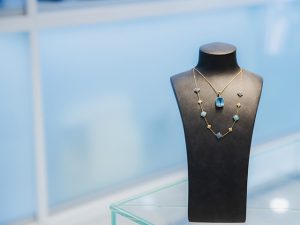 A staple of St Ives Shopping Village for over 20 years, St Ives Jewellers is the place to go for locally and internationally sourced jewellery, watches and clocks. Owner Kerry can create a bespoke piece to your specifications or help you select something just right from brands like Pandora.
Find St Ives Jewellers on level 1 at shop 94.