Don't feel like doing the cooking yourself this year? After the events of 2021, we don't blame you! Fortunately, there are some special elves at St Ives Shopping Village who are ready to assist with your Christmas dining needs.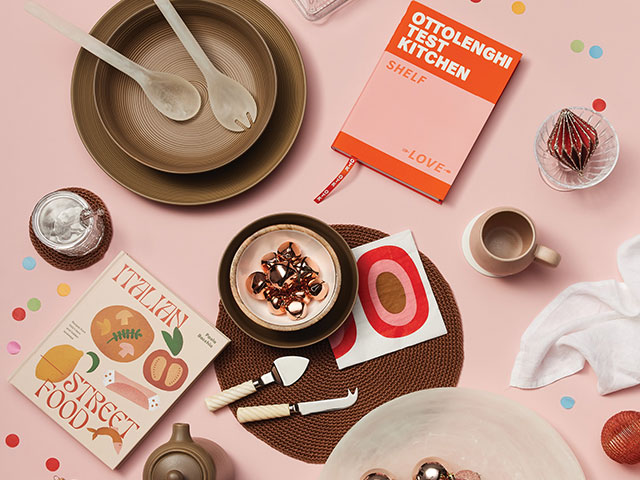 The Main Event
Porter's Liquor
We all deserve an extra tipple to celebrate coming together with friends and family this Christmas! Porter's Liquor is fully stocked with all your regular favourites. And if you're after something different, Italian Malfy gins are a great way to add an interesting twist to your cocktail list!
Deli Hub
Enjoy some quality time with family and friends, by leaving the hard work to the team at Deli Hub. They have a range of fantastic catering options, including cooked hams and turkeys, as well as a range of hot food trays. They can even put together an impressive grazing platter to wow your guests with. Relax and enjoy the day with friends and family – pre-order by phone or in-store.
Sutcliffe Meats
The mini three bird roast from Sutcliffe Meats is a winner for Chrissy dinner. Each 1.5kg roast includes skin on turkey breast, chicken breast, duck breast and your choice of stuffing. To cook it, lightly butter the skin, sprinkle with salt and pepper, roast for 1.5 hours and enjoy! Orders can be made up to November 18.
Something Sweet
Bakers Delight
Traditional fruit mince not really your thing? Bakers Delight is offering special festive treat packs, which include six beautifully zesty lemon curd tarts, and your choice of either a Christmas cake, or a loaf of their preservative-free authentic sourdough bread. An ideal choice for a thoughtful gift or fuss-free celebrating with family and friends.
Rebecca Laurić Pâtisserie
It's not a celebration without something sweet and this year, pâtissier Rebecca Laurić is bringing some extra festive joy with a huge range of yummy desserts and Christmas treats. Choose from beautiful summery cakes and pavlovas, or try the festive offerings of gingerbread men, fruit mince pies, German Christmas stollen and Christmas logs. Place an order to avoid missing out. You can also entertain the kids with a selection of ready-made or DIY gingerbread houses.
The Source Bulk Foods
The Source Bulk Foods has a range of festive treats available, as well as a range of free recipes to download from their website — including a Christmas cake, plum pudding and stained glass window cake. Visit the store in St Ives to stock up on all the high-quality ingredients needed for your baking and cooking. And while there, you can also take care of Christmas shopping with beautiful zero-waste gift ideas, such as bath salts, teas, confectionery, recipes-in-a-jar and everyday items.
AM-Mart Asian Grocer
Looking for something a little bit different to serve your guests this festive season? AM-Mart Asian Grocer stocks a huge range of Japanese and Korean snacks, sweets and drinks, that will ensure your festive spread is anything but ordinary.
Festive Dining
JJ's Café Restaurant
With a brand new seasonal menu and lively atmosphere, JJ's Café, is the perfect place to enjoy a casual festive season lunch with friends or pick up a delicious meal. Try their signature prawn and mango salad — and even enjoy a glass of wine!
Silk Dining
Plan your end of year get together or festive season celebration with some authentic Chinese cuisine at Silk Dining. On offer during December are an enticing range of special Christmas Banquet menus, featuring the freshest live seafood, as well as new seasonal dishes not available on the usual menu. Christmas banquets available from December 18-31. Phone to book a table.
The Copper Pan
For a taste of the exotic while in the centre, The Copper Pan offers a delicious range of Asian and French-inspired dishes — from crunchy baguettes, dumplings and freshly-made salads, to their house speciality, a rich Belgian hot chocolate. Open from 7:30am, make them your first stop for a morning pick-me-up and a tasty treat!
Feeling tempted? See and support our full range of retailers here. Merry Christmas indeed!