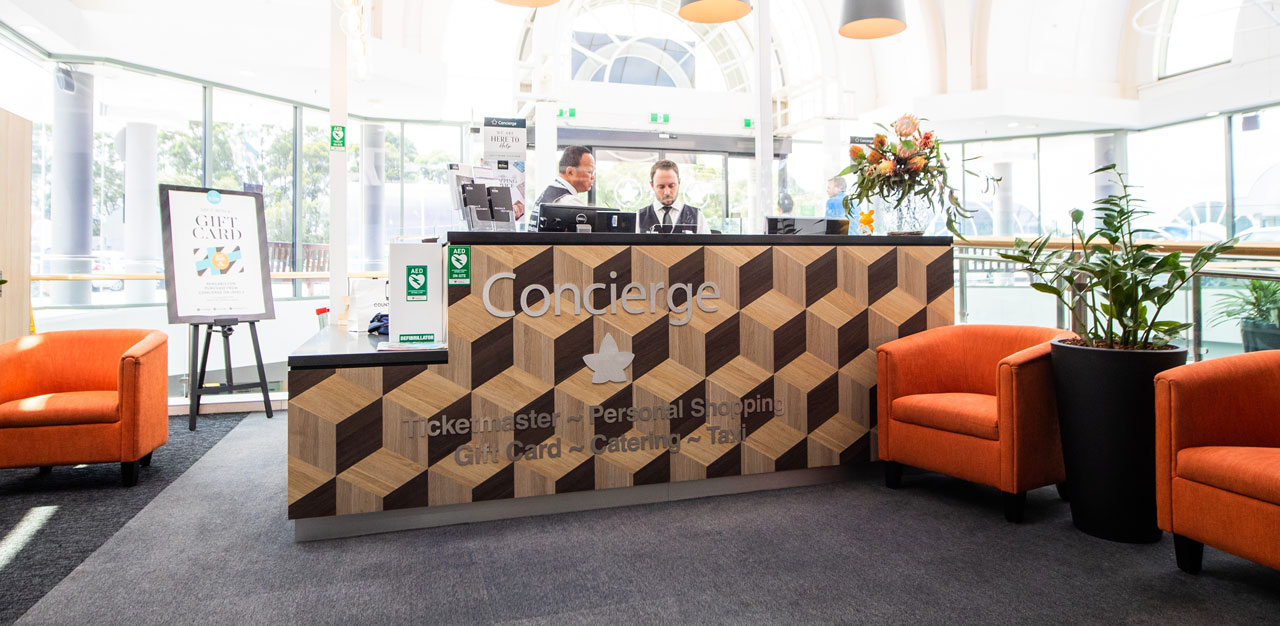 Treating yourself to a night out has never been easier.
Buy tickets to concerts, theatre, arts, sports and family events at our Ticketmaster outlet.
Contact Concierge
Get help with your purchase by contacting the Concierge on (02) 8422 4009.
Where can I find Ticketmaster?
Our Ticketmaster outlet is located at the Concierge, on Level 2.
What shows or events are currently for sale?
Visit ticketmaster.com.au to view current shows, events and attractions.
Can I use a Ticketmaster gift voucher or St Ives Village gift card?
Yes, both Ticketmaster vouchers and St Ives Village gift cards are accepted by our Ticketmaster outlet.
Can I purchase tickets over the phone?
No. Tickets can only be purchased in person.
Can I purchase Hamilton tickets at the Ticketmaster outlet?
No. Hamilton Australia tickets are available only via ticketmaster.com.au.