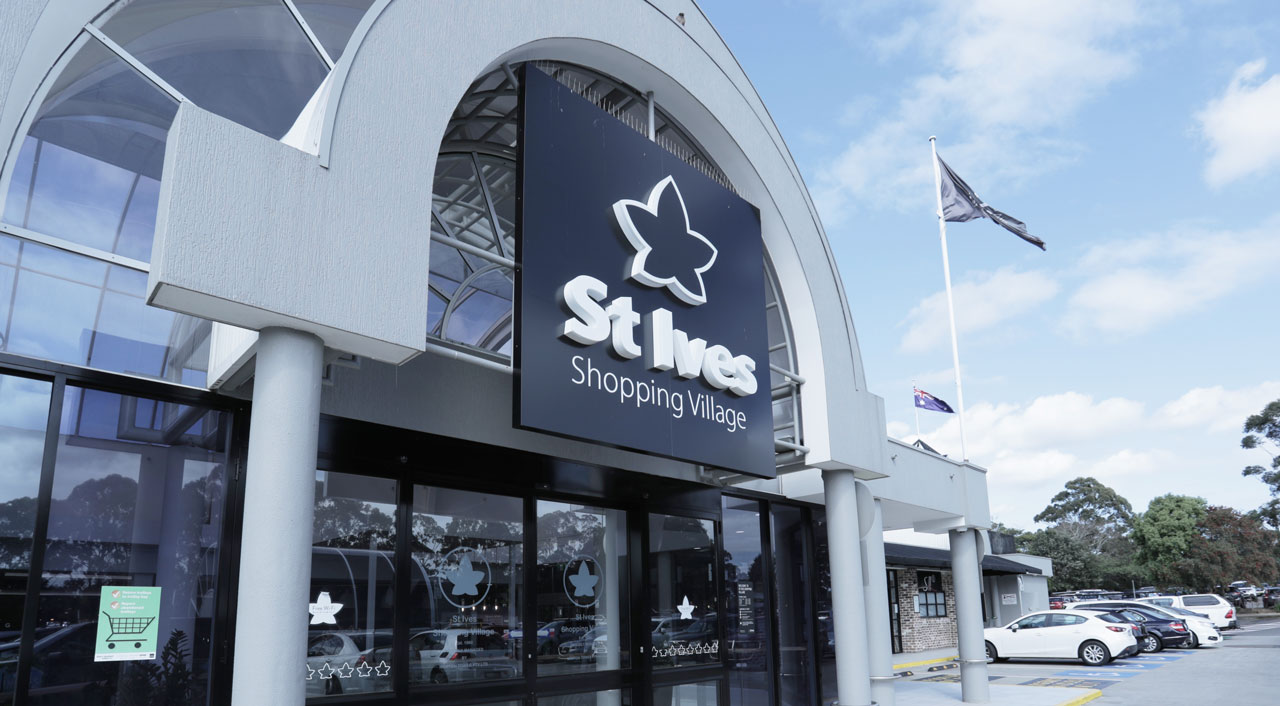 Following the announcement that NSW has achieved 80% double vaccination, St Ives Shopping Village is trading as normal, following the below government guidelines. This will be updated again on 1 December.
The safety and wellbeing of customers, community, retailers and staff is our highest priority. 
Retail Stores are open and follow the 4sqm rule, with numbers limited depending on the size of the store. QR Check in will be required at each store. (those who are not fully vaccinated will continue to only have access to non-critical retail via click-and collect)
Personal Services (Hairdressers, Beauticians, Massage and Nail Salons) are open, and subject to the 4 square metre rule with no maximum number of clients per premises
Cafes and restaurants are open for dining in, but will be subject to the 4 square metre rule. Dining numbers will be limited depending on the size of the venue.
Masks remain compulsory in all indoor non-residential settings, including retail and hospitality venues (this includes retailer staff and customers)
QR Code check-ins are required when entering the Centre and when visiting all retailers. Check out is also required when leaving the premises
1.5 metres distance is to be maintained at all times
Vaccination is highly encouraged as per the health advice. St Ives Medical Centre and our Pharmacies are offering all three vaccinations.
People who have not received the double vaccination should follow NSW Government Guidelines, accessing essential retail only (excluding those with a medical exemption)
Market Room seating has been reinstated based on the 4 square metre rule. Please ensure you follow social distancing requirements
For further details regarding the COVID 19 restrictions, visit: www.nsw.gov.au/COVID-19
For further information and general updates on COVID-19, refer to www.health.nsw.gov.au or call the Health Information Line: 1800 020 080.
The following precautionary measures are also in place to minimise the risk of the virus and ensure we provide a safe environment:
COVID 19 Safety Plans – all retailers have an updated Safety Plan that is being actioned to ensure a safe environment is being provided
Signage is displayed to reinforce precautions that should be maintained, including wearing of face masks, hand hygiene and social distancing throughout the Village.
Ongoing Loudspeaker announcements continue to reinforce the wearing of face masks and social distancing.
Cleaning rotations are being completed every two hours across high touch points, including common areas, lifts and bathrooms.
Sanitiser dispensers are provided in common areas.
Retailers, contractors and customers are encouraged to maintain good hygiene practices, through retailer communications and decals in bathrooms, entrance doors, lifts and at the customer service desk.
These restrictions are designed to reduce the risk of further community transmission. The government and health experts will continue to monitor the situation closely and provide updated information and advice.
To contain any potential spread of COVID-19, NSW Health requests that anyone who is not well, presenting COVID-19 symptoms or has been in contact with someone with COVID-19 symptoms stay home, self-isolate, get tested, and await results.
Thank you for your co-operation and we look forward to welcoming you back to St Ives Shopping Village.
For further information visit the NSW Government website.